---
---
Turtle Pages Master Index
Last Updated: 10/2/08
In November, 2005, I moved the 11 turtle pages to their own subdirectory and divided them up into 26 pages. The pages were all read, edited, expanded, and updated. I did not finish and link them in until 2/4/06!
Here is a list of all the pages in the turtle subdirectory.
There are currently 32 pages in the turtle subdirectory.
babycare.htm - Baby Turtle Care
babyintro.htm - Baby Turtle Introduction and Legalities
babyphoto.htm - Baby Turtle Photos
box.htm - Box Turtles
boxcare.htm - Box Turtle Care
boxinfo.htm - Box Turtle Information
collect.htm - Collecting and Releasing Turtles from the Wild
hatchling.htm - Hatchling Turtle Index
index.htm - Turtle Index
painted.htm - Painted Turtles
randy.htm - Randy's Turtles
sliders.htm - Sliders
snappers.htm - Snapping Turtles snappy.htm - My Turtle Snappy
supplylist.htm - Turtle Supply List
tator.htm - My Turtle Tator
tatphotos.htm - Tator's Photos
tatsetup.htm - Tator's Setup
tattable.htm - Tator's Growth Table
turbooks.htm - Turtle Books
turbreed.htm - Turtle Sexing and Breeding
turcare.htm - Turtle Care
turfeed.htm - Turtle Feeding
turhealth.htm - Turtle Health
turintro.htm - Turtle Introduction
turlinks.htm - Turtle Links
turmaster.htm - Turtle Master Index (this page)
turpond.htm - Turtle Ponds
turtank.htm - Turtle Tanks
turtank2.htm - Turtle Tank Article
turtle2.htm - Turtle Species
turtle3.htm - Article by Lori Green
---
---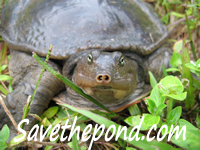 Wind & Weather sells neat things for your garden!
---
---
---


Copyright © 1997-2019 Robyn Rhudy